Free shipping may be possible - contact us
Expert advice from real kiters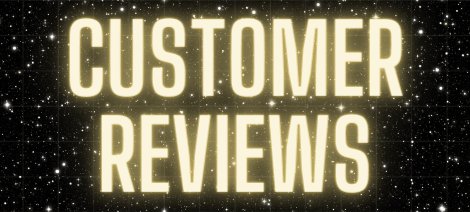 Customer Reviews
We are a small team that prides itself on delivering outstanding customer service. Despite our size, we strive to always offer the best possible price-points so that kitesurfing is as affordable and accessible as possible. 
It's always awesome when this work is recognised - thanks to our customers for such fantastic reviews! 
Here is just some of the feedback on our Facebook page. Visit us on Facebook or find more reviews online at Google when you run a search for "Kitesurf Warehouse!
********
"Very good customer service all round, will be ordering here again!!" - S. Bamsey 
********
"Fantastic service from Nigel in providing me with a replacement kite travel bag at short notice. Great advice on which one would suit my needs best , Super fast delivery and a great price. Holidays here we come" - J. Parker 
********
"I've just treated myself to a couple Blade kites from Kitesurf Warehouse. Prices were good and Nigel was helpful and great to deal with. Kites arrived well packaged and on time. Just need some wind to get out on them now!" - P. Standon
********
"I ordered a blade fat lady this week (and also several triggers the previous yearling). The service is very reliable and the deadlines always respected. Thank you for the service" - N. Rennes 
********
"Really great Service, awesome shopping experience, fast replies and shipping. will definitely buy from this place again! Kitesurf warehouse is a great place to buy in Europe. Kite on!" - Oliver, Sweden 
********
"Emailed about a board on the 6th October replied same day saying they didn't have in stock told me I could have one by the weekend. Placed the order on 7th arrived on the 9th. What more can you ask for. Brilliant price Brilliant service." - Pig Pog 
********
"Great choice, great prices and fantastic to deal with. Nigel is very helpful. Thoroughly recommend for all your kiting needs. My partner and I have both bought from Kite Surf warehouse." - J. Stapleton Snell 
********
"I'm am a beginner in kitesurfing and had some questions regarding my first kiteset. Nigel from Kitesurf Warehouse answered these questions within a day. This gave me a lot of trust in this webshop. I placed the order on sunday and although the package had to be shipped to the Netherlands, I received all the material from the beginner package within a week without any hassles or delays.
After the order, Kitesurf Warehouse contacted me to be sure I had no questions left. In addition, I would like to mention the very high quality/ price ratio. I am very satisfied with this company and will definaely order again in the future." - M. Van Poppelen 
********
"Good price, good communication and quick delivery. Excellent." - B. Westwood 
********
"I've been updating all my gear recently so I've ordered a few different items from Nigel over the last 6 months or so, including a couple of Blades, travel bags and accessories.He's always exceptionally helpful, items arrive quickly with no hassle (to the Isle of Man which is refreshing).
Recently I've been trying to source a spare part for an old kite and was struggling, after trying the manufacturer / forums / google, I emailed Nigel and he sorted me out straight away despite this having nothing to do with him or what he sells normally.Definitely recommend. 10/10!" - L. Triggs
********
"Had a great experience ordering a new harness from KW. I had some card issues which took a while to be resolved and by that time the harness i ordered had been taken by someone else, so I ended up getting a slightly better harness on the house that arrived the next morning. Can definitely recommend!" - G. Wheeler 
********
"Nigel's customer service is first class. Highly recommend Kitesurf Warehouse to anyone.
" - L. Bernades 
********
"Great service and great kites . My partner and I both have Blade triggers and luv um .." - S. Snell 
********
"Just upgraded my quiver of Blade Triggers from a set of 2014's to this years kites, arrived in 48 hours and really happy with them! More stable, smoother in gusts and generally a smoother power delivery all round with more effective depower in the bar throw.
Love Triggers for their boosting capabilities and whilst the 2014's were great these are even better with an even floatier hang time, it was very difficult to come back in at the end of my first session!Absolute pleasure doing business with Kitesurf Warehouse too, Nigel's a very friendly and honest chap who's always happy to spare you his time if you need any advice.
Highly recommend both company and kites." - J. O'Gorman 
********
"Bought a quiver of Blade Triggers from Nigel at KSW and the service was first class. Had the kites within a few days and Nigel took time to talk me through set up etc as I was coming from a different brand. Absolutely love the Triggers, the boost and hang time is insane and they loop exceptionally well. I don't know how Blade has achieved it but it is very rare to find a big boosting kite that also loops really well with smooth power throughout and also performs well for unhooked tricks. Very happy customer." - P. Jakobsen 
********
"I'm relatively new to kiteboarding and wanted some advice about a suitable board that would allow me to progress. Nigel was really helpful and gave me just the advice I was looking for. I ordered my board which was great value for money. Helpful, friendly and hassle free, I would highly recommend Kitesurf Warehouse, I'll definitely be going back there in the future." - P. Smart 
********
"Big thanks to Nigel @ Kitesurf Warehouse. Only bought a Uni Bar and a kite from him so far but I am always really happy with the service and price. Nigel is always happy to chat on the phone to make sure that you are buying the right kit and delivery is spot on.I wouldnt hesitate to use Kitesurf Warehouse again and would recommend them with confidence.Thanks for the great service and chat." - S. Morrow 
********
"My experience with KiteSurf Warehouse was nothing short of EXCELLENT. Took a chance purchasing my CrazyFly LTD Raptor from overseas (I live in Atlanta GA, USA). Not only did the board arrive in less than a week but it was also well packaged and protected. Upon inspecting the components, I noticed two of the screws were missing to mount the handle.
I contacted Nigel at KSW and he was very apologetic, took responsibility, and immediately offered to send replacement screws at no charge. Communication was prompt (if not immediate!) and all information provided and commitments were fulfilled to my very happy satisfaction.
I would not hesitate for a moment to highly recommend KSW and purchase product from them again in the future. My only complaint is MORE product to buy!!!! Thanks guys! You have a very happy and satisfied customer!" - D.Joel