Free shipping may be possible - contact us
Expert advice from real kiters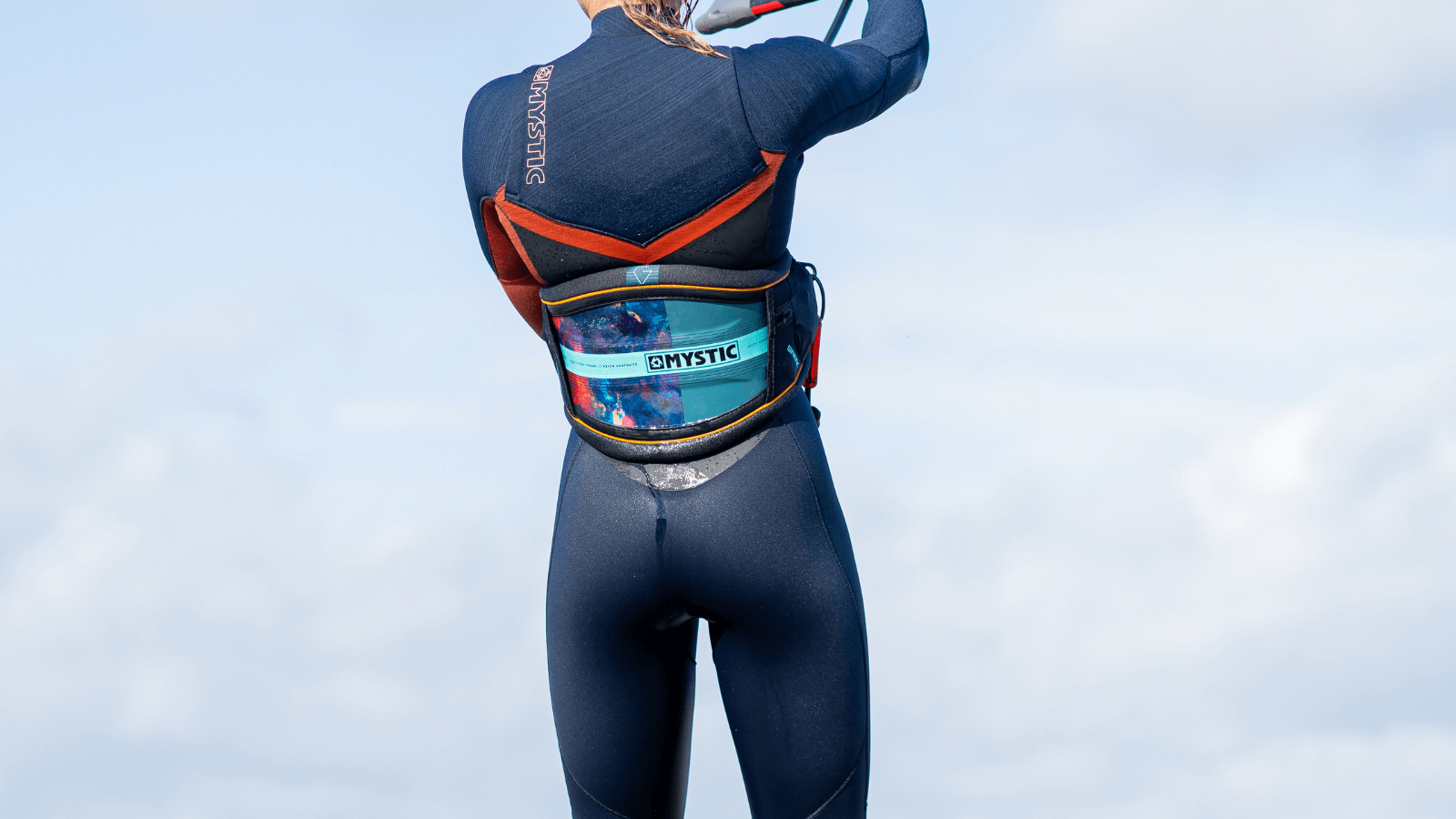 Kitesurfing: Waist Harness Versus Seat Harness
As a kiter, one of the decisions you're going to make about kit is what kind of harness works best for you - seat or waist. Here we are going to step through the key differences, pros and cons, and variables that might influence one suiting you better over the other. 
Remember, here at Kitesurf Warehouse we are really passionate, experienced kiters. We will happily talk all day about this sport, and we're more than happy to help you over the phone with this and any other queries you might have. At the end of the day, we want you to be ultra comfortable and super satisfied with your gear. If you feel great in your kit, you'll be out on the water for longer. And that's the outcome we're after! 
Let's start with harnesses in general. 
The importance of a kitesurfing harness 
It's exciting to focus on the kite and the board when we think about our kitesurfing kit - they provide plenty of the bling factor. But, the harness really is an incredibly important piece of equipment to get right. It's what connects the power of the kite, through you, to the board.  It provides back support and helps to minimise strain in the lumbar area. Equally important, that support works to take a lot of the strain that our muscles might be under. As a result, a harness can therefore be directly responsible for how much time we can spend out on the water. We may want to be out there all day, but if the harness isn't right then our back, our muscles or both are going to cut the session short. So, it is really critical to get this choice right. 
How to choose the right harness for you
Quality is crucial. This is why we are such Mystic fans, as they consistently produce the best gear. They use high-end stainless steel parts, super cushioning neoprene and their stitching is top quality

Safety is paramount - check your gear for signs of wear and make sure it's fitted securely. Adjust it to minimise the chance of it riding up. If you don't carry a kite safety knife add one to your harness for emergencies 

You want a tight snug fit - not too tight but certainly not too loose. Make sure the gear is not rubbing or poking your ribs, as this discomfort will only be exacerbated in the water 

Be sure to refer carefully to the manufacturer's size guide as it is imperative to get the right fit for your body 

If you're tall then look for a longer backplate that can provide you with a greater spread of support 
What is a seat harness? 
Seat harnesses are often the go-to option for kitesurf beginners. They tend to provide more support and have straps through which the legs fit. As the name suggests, this essentially creates a seat shape. The leg straps prevent the harness riding up (which can happen when you spend a lot of time with the kite above you at 12 o'clock). 
What are the pros of a seat harness? 
A lower centre of gravity lends this harness well to speed and/or endurance sessions

They tend not to ride up  

A great option for foil kiters (because the kite is often flown higher in the sky, thus creating more upwards pull that can lift a waist harness too much)
What are the cons of a seat harness? 
They are more cumbersome to get on and off 

They don't provide as much flexibility and freedom of body movement

If you have to swim for whatever reason, they are not ideal 
Who do seat harnesses suit best? 
Beginner kitesurfers 

Foil kiters 

Some riders with back trouble 

Those with more generously sized stomachs!
Shop Seat Harnesses 
Keen on a seat harness? Check them out below. 

What is a waist harness? 
This sits around the waist and hips and comes without any straps/support for the legs. Some people say it looks like a really wide belt!
What are the pros of a waist harness? 
They allow for a more flexible and free experience 

They look awesome 

Easier to get on and off 

If you find yourself in a situation that requires you to swim for a bit, then this is going to be the more comfortable option 

Often feature memory foam padding so that the harness takes to your body shape and really moulds around you

Options like soft or hardshell to suit individual preferences 
What are the cons of a waist harness? 
At risk of riding up (however, this can be mitigated with a good fit)

Riders with back issues might find them less comfortable (although some find it actually helps)
Who do waist harnesses suit best? 
Kiters who seek as free and flexible experience as possible 

Kiters who want to spend as little time as possible getting in and out of their gear!
Shop Waist Harnesses
Keen to get a waist harness? Shop here!